Dr. Timothy M. Towne
Dr. Tim is the Owner and Chiropractor at Keystone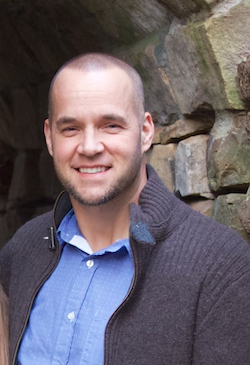 Dr. Tim suffered from severe sinus problems, headaches, knee pain and sports injuries when he was in his twenties. He would take allergy & pain medications almost daily to help get through the day.  "I was raised to think that if we had pain a pill would make it go away. I praise God I had a friend who's dad happened to be a chiropractor in South Bend, IN.  It was by going there that I learned how allergies & pain is not normal and we shouldn't deal with it by taking pills or whatever else. Over time through specific adjustments that I needed to restore the proper structure of my spine all my symptoms went away! That was 10 years ago and I still get my adjustments on a regular basis to make sure my spine is in the correct position and maintain the correction I have had. I feel younger now than before I ever started going to a chiropractor."
Dr. Tim was raised in South Bend, IN and grew up to love Indiana. Dr. Towne attended Bethel College in Mishawaka, IN for undergrad but after the health changes he experienced through chiropractic he decided to further his education and attended Life University. It was there that he gained a deeper understanding of how the human body works. During his time at Life University, he gained thorough clinical experience in pediatric and maternal chiropractic care which deepened his passion to serve families.  Dr. Tim has a strong commitment for serving entire families and believes that everyone should get their spine checked so they can live life to the fullest! He loves Notre Dame football, fishing, deer hunting, woodworking, and just about anything that involves the outdoors.
Dr. Tim & his wife Melissa have been privileged to serve at several different chiropractic offices while they lived in Georgia. They love volunteering to share chiropractic to businesses, local events, and will go anywhere to share how they can help people be healthier through chiropractic care!
In 2012 Dr. Tim had the opportunity to go to Haiti and the Dominican Republic to give chiropractic care to families with multiple conditions and a need of hope and healthier life. It was there that he realized that the calling on his life was much more than he ever thought and a desire to help entire families was put on his heart.
Dr. Towne has Certified Advanced Proficiency in Torque Release Technique (TRT), which has been proven through research to be the most specific, scientific chiropractic technique in the world. TRT is the first chiropractic technique of the new millennium providing practice members of any age the most gentle and reproducible chiropractic adjustments. Dr. Towne's extensive post-graduate training in pregnant women and pediatrics allow him to provide the highest quality care to entire families.
Melissa R' Towne
Melissa is the wife of Dr. Tim and the office manager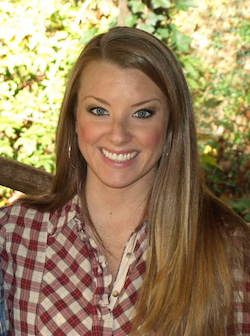 Dr. Tim and Melisssa met in 2005 in South Bend, IN and were married in 2008. Melissa had never been under chiropractic care in the past and thought chiropractic was mostly for back pain. Melissa had been suffering from severe digestive issues and severe anxiety.  Until meeting Dr. Tim, she didn't have any understanding of how Principled Chiropractic care could impact her health in such an amazing way. After being under regular Principled Chiropractic care she no longer struggles with these health issues and is a shining example of how Principled Chiropractic can help anyone with any condition live a fuller life.
Melissa is a native of Mishawaka, IN which is a neighbor town of South Bend. When Melissa was introduced to chiropractic and educated on how chiropractic could help the functioning of the nervous system, she was overjoyed!  She began care and was astonished of all the positive health changes she experienced, from dealing daily with severe digestive problems, & anxiety & how within just few short weeks she was able to put certain foods back into her diet that she had not been able to eat in some time. She was so excited she would share how chiropractic could help everyone! Fast forward…Now she is the office manager, serving along the side of her husband Dr. Tim. It is our heart & passion to share how we may help serve this beautiful community and all the surrounding cities with specific, scientific, chiropractic care!
When you come into our Family Friendly Practice you will typically see me greeting you & your family with a big smile as you check in. I look forward in meeting you in our Practice!
Ava Towne
Marketing Director at Keystone Chiropractic
Samantha Towne
Assistant Marketing Director at Keystone Chiropractic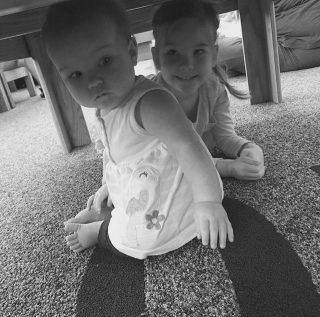 Sam is the newest Team Member at Keystone and her main position at Keystone currently is crawling everywhere
A message to our future practice members:
We are on a mission to change people's lives.  Dr Tim and Melissa are passionate about educating people on the benefits of natural health through chiropractic and have spoken at churches, schools, businesses, clubs, and organizations. Their mission is to serve God by revealing to His people their inborn ability to express health through chiropractic care. They look forward to serving full families in the Carmel, Fishers, Westfield, and Noblesville communities along with the greater Indianapolis region.  Together, they love serving full families in the practice and have the mind set that if you are alive and have a spine you can benefit from stress being removed from the spine.